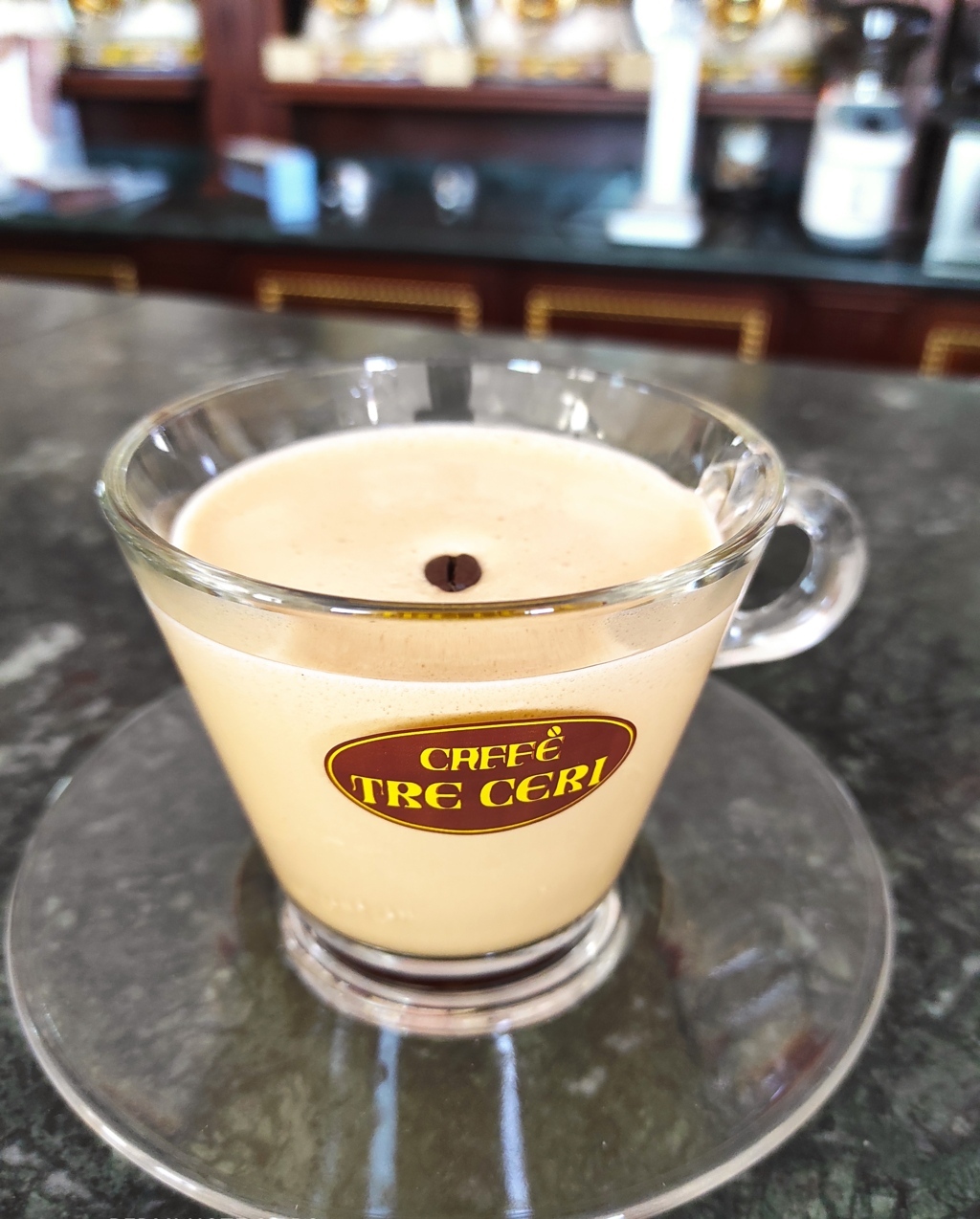 Shaken coffee: the recipe in 4 steps
Shaken coffee is a tasty, velvety thirst-quenching drink, a must on a hot summer afternoon.
The intense flavour of espresso coffee combines with the freshness of ice to create a taste explosion.
You know you can easily find it in your favourite café, but you may not know that the recipe for preparing shaken coffee at home is really simple – you only need a few ingredients and a shaker.
The ingredients are as follows:
espresso coffee (or with mocha extraction)
ice blocks
sugar
Read on for the recipe to prepare a mouth-watering shaken coffee!
Step 1
To prepare shaken coffee, start by placing the shaker and glasses in the freezer for a few minutes. This allows you to preserve the creaminess of the coffee for a long time, so this is a very important step.
Step 2
Prepare two cups of ristretto coffee to prevent the shaken coffee from being too watery and quickly losing the intensity of its aroma.
Step 3
Put the ice and liquid sugar in the shaker (this is the secret to getting the creamy froth that coats the shaken coffee). To prepare it at home, simply mix 1 teaspoon of sugar and 1 teaspoon of boiling water, stir well and let it cool down before use. Finally add the coffee and shake the shaker well and vigorously.
Step 4
Open the shaker, pour out the contents and enjoy your shaken coffee immediately!
Tip
As you can see, preparing this delicious drink is really easy, however it is essential to follow the steps in the order we have listed them for you.
The coffee we used is Crema Bar, but whichever Tre Ceri coffee blend you choose and in whichever format gives you the same delicious result.
Let us know if you try this recipe and what you think of it and, if you like, share it on our social channels!
Translated with www.DeepL.com/Translator (free version)